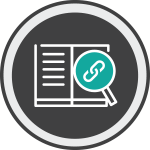 Launching a successful ICO/STO is one of the more rigorous, comprehensive, and detail-oriented tasks in the blockchain industry.
In addition to countless hours of strategy sessions and marketing meetings, an ICO/STO team must carefully execute every part of their plan. Perhaps the most important aspect of this plan is its tokenomics. No matter what the scope of your project is, the team at International Blockchain Consulting can help.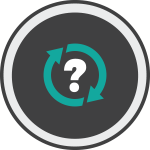 What is Tokenomics?
Like many words in the blockchain industry, "tokenomics" has been defined differently by various parties. Some use it to refer to ICO/STO valuation, akin to equity or bond price analysis, while others use it to describe different token functions, such as utility tokens versus digital currencies like Bitcoin or Ethereum. Still others use the phrase in a more comprehensive sense, contending that tokenomics refers to the design and function of the entire token ecosystem. It's this final definition that IBC uses in our approach to our tokenomics services.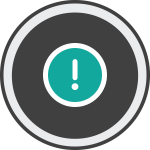 Why is Tokenomics So Important?
If you've been in the ICO/STO business for any amount of time, you know how important it is to have more than a "good idea". There have been countless companies that promote a "good idea", raise the necessary capital, then go on to flounder, disappointing coin holders.
Countries like the U.S., South Korea, China, and India have already cracked down on cryptocurrency trading and ICO/STO, and evidence points to increased regulatory pressures. More than ever, it is paramount for blockchain startups to get their tokenomics right. At IBC, we provide you with the tools and consultation you need to make sure your tokenomics are robust and comprehensive, allowing your ICO/STO to not just launch, but flourish.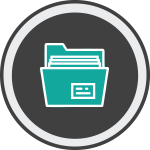 What Kind of Tokenomics Services Do You Offer?
At IBC, our goal is to help you launch the most successful ICO/STO possible. As a result, we focus not only on the token's internal operations, but also its attractiveness to potential investors. We are proud to offer the following tokenomics advisory services:

Token Design
and Function
At the fundamental level, your token needs to work. We work closely with your development team to make sure that all the internal operations of your platform token function properly. We also help you design your token so that it best serves your platform and its users, in addition to meeting any compliance standards that apply.

Market Penetration
Analysis
Our expert team can help you analyze your target market and determine an ideal market penetration strategy Even if your token works to perfection, it won't appeal to investors if the word doesn't get out. In addition, we will partner with you to determine how feasible your fundraising goals are in relation to your target market. Don't bite off more (or less) than you can chew; let the team at IBC run a thorough market penetration analysis.

Supply and Demand
Analysis
No matter how advanced an industry or business is, the laws of supply and demand still apply. If supply outstrips demand, prices will fall. If demand exceeds supply, price will rise. This is true for ICO/STO. If you issue too many tokens, your ICO/STO will simply fail.The team at IBC can help you determine how supply and demand factors in to your ICO/STO. We'll work with you to determine the total fundraising target, the amount of tokens to be distributed, and the price per token. This is a crucial aspect of all ICO/STO that can't be overlooked.
Token
Distribution
Distribution plays a key role in ICO/STO tokenomics. Even if every aspect of your ICO/STO executes perfectly, a failed distribution model means a failed ICO/STO. IBC can help you design a model that helps you achieve your ICO/STO objectives
United Kingdom
30-34 New Bridge Street,
London, EC4V 6BJ