Helping your business embrace the power of decentralization with Reverse IDO/IEO/STO consulting, legal advisory, and operational guidance.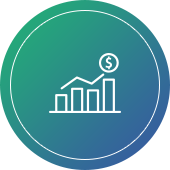 Raise capital for your business with our proven expertise in Reverse-IDO/IEO/STO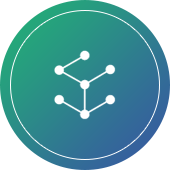 We can help decentralize your business infrastructure for a competitive edge in the crypto-economy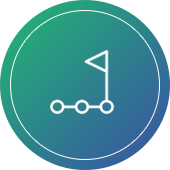 Multi-phase guidance from legal compliance checks to equity distribution consultancy for a seamless and successful Reverse IDO/IEO/STO
Token Sales for Enterprises
Reverse IDO/IEO/STO are redefining the business space. It's all about raising additional capital for a planned expansion, and more importantly, gaining a strong foothold and competitive edge in the blockchain and crypto-economy arena.
With an increasing number of enterprises going the decentralization route, it's the right time for a firm to switch from a limited centralized configuration to a liberating blockchain-based infrastructure.
There's no denying the fact that IDO/IEO/STO have revolutionized industry after industry, disrupting traditional models of raising capital. IDO/IEO/STO have traditionally helped start-ups raise enough funds to launch their products and services, often when they're in their infancy.
What about established enterprises?
Enter the Reverse IDO/IEO/STO. Simply put, it's a token sales venture that seeks to raise capital for established enterprises and organizations that already have successful product lines and a flourishing business.
These enterprises, in most cases, can use a Reverse IDO/IEO/STO to spark
further expansion.
The Reverse IDO/IEO/STO is somewhat akin to the time-honored IPO. While on one hand, these allow enterprises to secure a place for themselves in the rapidly expanding blockchain economy and raising funds for infrastructure augmentation in the process, they also help investors obtain equity in an established company with an irrefutable track record.
IBC offers enterprise projects:
Technical prowess combined with strategic expertise.
Helps established enterprises raise capital for expansion.
Decentralization for future-proofing.

OPERATIONAL ANALYSIS
We help businesses gauge the suitability of a Reverse IDO/IEO/STO for their product, business model, and technology for inclusive growth. Our comprehensive operational analysis package presents enterprises with a detailed report highlighting the viability of Reverse IDO/IEO/STO and the expected gains.

decentralisation consulting
Decentralization can be beneficial only when executed correctly. At IBC, we specialize in decentralization consulting services to help enterprises assess the importance of blockchain technologies along with their benefits and constraints. The paradigm shift is here. Be future-ready with IBC's Reverse IDO/IEO/STO services.

legal advisory services
Token sales must work in tandem with legal regulations. IBC's trusted network of legal professionals can help you stay on track with full legal compliance so you can focus on business expansion and growth. Out global network ensure full compliance throughout the entire process.

Investment Solutions & Strategies
Reverse IDO/IEO/STO can help investors discover captivating exit strategies for organizations that make up their portfolio. Professional consulting services by IBC can help enterprises gain valuable insight into their market standing and distribute equity transparently with liquidity and technological sophistication. It is crucial to ensure the interests of the equity holders are protected when conducting a Reverse IDO/IEO/STO.
United Kingdom
30-34 New Bridge Street,
London, EC4V 6BJ